I was surprised and honored when my friend Sue Woodall asked me to collaborate with her on 9 looks for this years Trashion Fashion Show at ARTpool Galleries.
We started stitching together in May 2014. We chatted, laughed, whined a little, and most importantly inspired each other. Sue kept the focus of our project on fun, because after all "it is just trash." We ended up with work we both love and an understanding of each other and the way are visual styles mesh and differ.
The day of the show we started early. We rearranged Sue's furniture and converted her living room into a large prep area. One by one, friends and fellow creative folks started poring in through Sue's front door. Danny Gonzalez pulled up with a trailer full of photo gear and converted Sue's garage into a high end shooting space. By 6 pm, a team of 4 wonderful women had transformed 9 models through hair, makeup, and body paint. They were dressed accessorized and photographed beautifully, and the show hadn't even begun yet.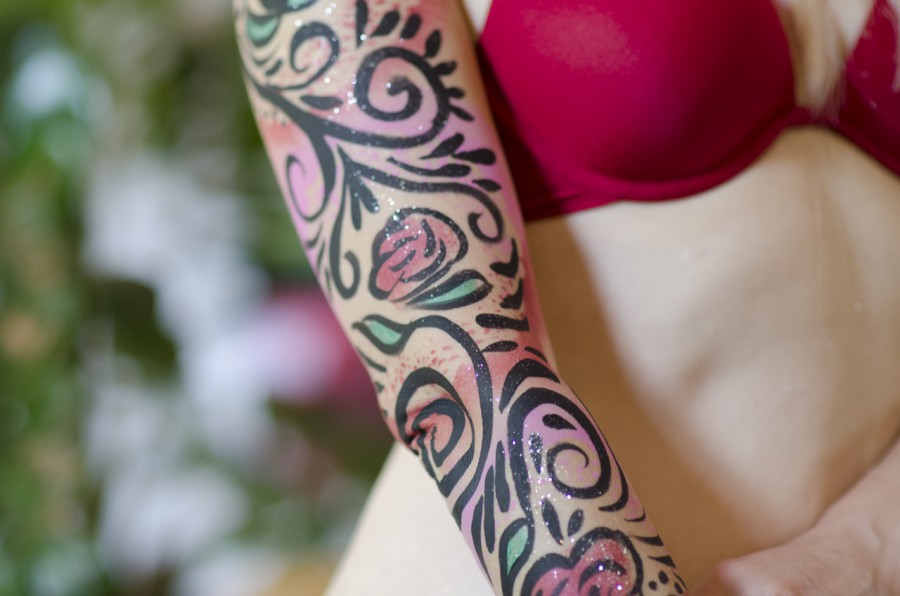 Our designs are constructed entirely out of upcycled trash and found vintage items. Many of the garments are knit or crocheted using Plarn (Yarn made from Upcycled plastic shopping bags). Our garments are entirely hand made and hand stitched.
Some models carried various handbag designs made from Jai-Alai caps from Tampa Brewing Company stitched together with plarn and adorned with trash flowers.
To get a feel for the show and the work of the other designers please check out this great Video by Joseph Siciliano.
A look back at Trashion Fashion 2014 By VICTORIA CASAL-DATA on Tue, Jul 22, 2014